COVID-19 | E-Learning Course
Generation India along with its coalition partners has organized an online training programme for frontline healthcare professionals to care for COVID patients.

The four-hour online COVID training programme offers practical, demonstration-based, and immediately applicable training in the areas of infection prevention and control in COVID-19 hospitals. It covers the use of Personal Protective Equipment (PPE) as well as personal care for medical staff. First launched in Italy, the epicentre of Europe's outbreak, the programme has trained over 120,000 nurses across India in just a few months.
What we do
Our vision: A meaningful career and sustained well-being for every person, anywhere in the world.
Our mission: We transform education to employment systems to prepare, place and support people into life-changing careers that would otherwise be inaccessible.
Employers face a range of problems in entry level jobs—difficulty finding skilled talent, lackluster on-the-job performance, and high turnover in important roles. We can help address all of these challenges with our unique approach to training and our determined young graduates.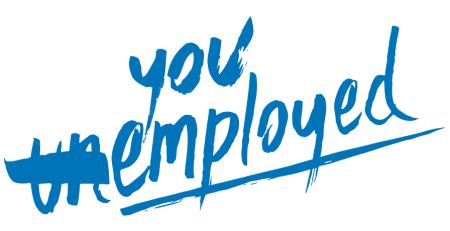 New hires who add value from day one
Many employers struggle to find entry-level staff with the right technical skills and personal attributes. Generation sources, trains, and energizes new recruits who can create value for your business from their first day on the job. Generation also works with employers to customize programs based on your specific needs. Read about our learning model on our global site
Generation Delivers
Global Reach

38,260

graduates, 54% of whom identify as female

EMPLOYMENT

86%

employed 3 months after program completion*

EARNING POWER

93%

of grads had no income before Generation

QUALITY TALENT

84%

of our employers say that Generation graduates perform better than average
Generation: Exactly What Employers Need
We focus on tracking and raising the return on investment (ROI) that employers get from recruiting and training. As a result, your new hires operate at higher productivity, with longer retention, and faster speed to promotion.
"It would take years to do what Generation prepares those students for within a few months."
---
News
Generation in the press
---
Project AMBER launched to empower youth
The Statesman
Generation India Foundation And Alliance Of Skill Training Partners (ASTP) Conducts A Webinar On 'Improvements And Transformation Required In The Skills Ecosystem'
EducationDiary.com
More than 1 Lakh nurses trained across India to fight against Covid-19
IndiaTimes Healthworld
Combating COVID-19: NHA, CAHO partner with non-profit organisation for upskilling nurses
BW BusinessWorld
Generation India Foundation launches free online course for nurses to fight Covid-19
The Hindu BusinessLine
See All Press