Generation in the News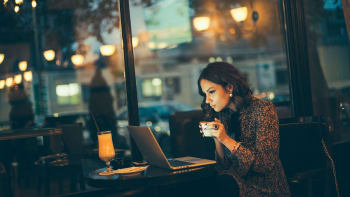 We've been getting some press attention!
Generation has featured in several recent high-profile publications:
Twenty-seven-year-old Jessica Miller could have easily become a casualty of the millennial job market. A single mother of three (ages 6, 7, and 8), she had taken a few courses at California University of Pennsylvania after graduating from high school in 2007, but as her student loans mounted, Miller stepped away from academia to work full-time.
Young people today face an excruciating paradox when entering the workforce.
After spending years obtaining the necessary training and accreditation for potential careers, they're shut out from entry-level jobs because they lack "work experience".
It's a ridiculous blocker because what person really has any relevant "work experience" straight out of school? I've seen the frustration in many young people who have worked hard to achieve good grades and have racked up countless hours volunteering, interning, or donating their skills to hopefully one day bridge their efforts toward paid work. Time and time again those young workers are told that the experience accrued is still not enough.
University education is designed to act as a slipway, launching students into the wider world in the expectation that the currents will guide them into a job. In practice, many people get stuck in the doldrums because employers demand evidence of specific experience even from entry-level candidates. Whether this counts as a skills gap is a matter of debate. "If I cannot find a powerful, fuel-efficient, easy-to-park car for $15,000, that doesn't mean there is a car shortage," says Peter Cappelli of the Wharton School of the University of Pennsylvania. But whether the fault lies with the educators or the employers, there is a need for pathways that lead individuals into jobs.
Generation has created a new way to build skills and job readiness among 18-29 year olds. It identifies professions with high demand for entry-level jobs and puts students through intensive "boot camps" covering technical and behavioural skills matched to those industries and providing regular feedback and mentoring.